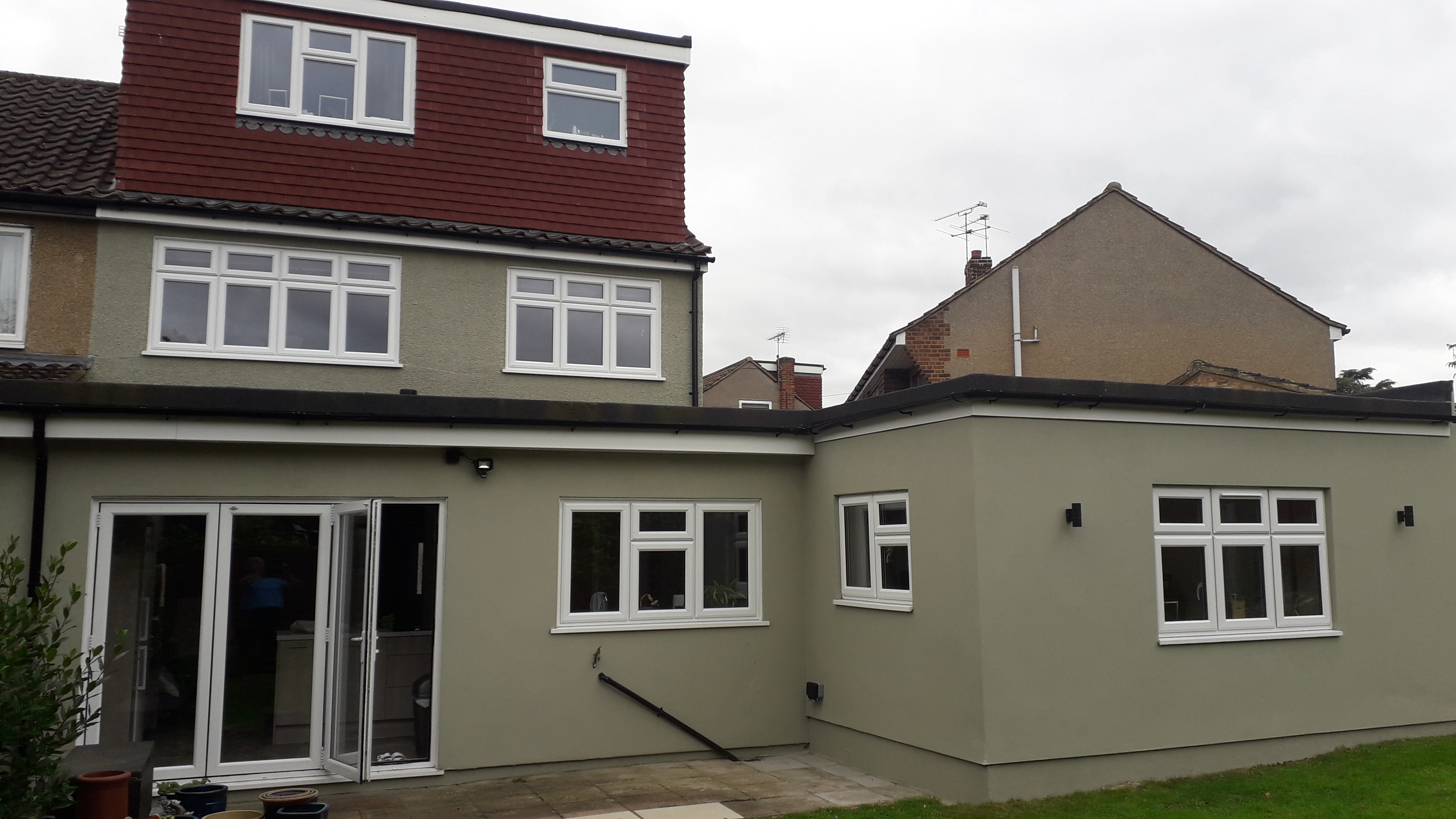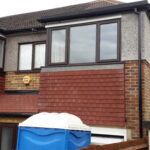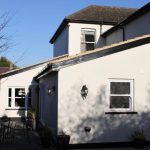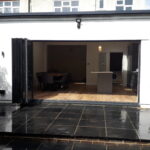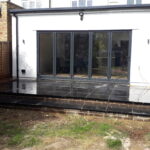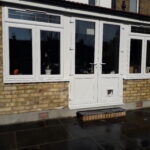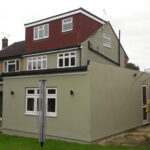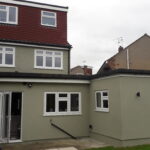 Planning your extension is a exciting time so after the architect has designed your project the builder can proceed with your build.  The first process will be to excavate the foundations and the new drainage works and when excavated and the concrete is poured your new extension build can begin.
There are many styles of bricks to choose from but normally you will choose a brick to match your existing property.  As the builder builds the new walls from bricks to form the external walls and blocks to form the internal walls they will infill the cavity between the walls with cavity insulation and wall ties.  Also a important part is to install the damp proof course to protect your new works from rising damp.
As the walls rise and you have new windows and doorways being installed a catnic lintels will be placed over the openings to support the brickwork above,  those openings and the floor and roof structures above.
You may decide to have a extension which is rendered to match the existing building which would mean that both the external and internal wall will be built from blocks,  and then the external wall will be rendered with two coats of waterproof cement which when dry can be painted to a colour of your choice.  When your walls are built to the height of the new roof your builder install the roof and when it has been made watertight,  and the new windows and doors are installed they will then carry out the internal works from installing the plumbing and electrical works.
The plumbing will install the supplies for your new kitchen sink and machines plus the wastes pipes which will be connected to the new drains, plus the new pipes for the radiators that are fitted in the extension. You will have many types of radiators to choose from like standard panel radiators or tall column radiators,  which can be seen on our home page under extensions or plumbing sections and should be fitted with thermostatic radiator valves.
When your electrical fittings are ready to be installed your builder will show you different choices from standard white or different types of chrome,  which could be a shiny or satin finish and the same design can be selected for the light fittings.
When all the services have been installed the plastering can be carried out and then the joinery will take place.  Then the finishing touches can be carried out like installing a new kitchen and decorating which will complete you project and then you can enjoy your new extension.
To see more go to the back to the home page and click on extensions to view more images.