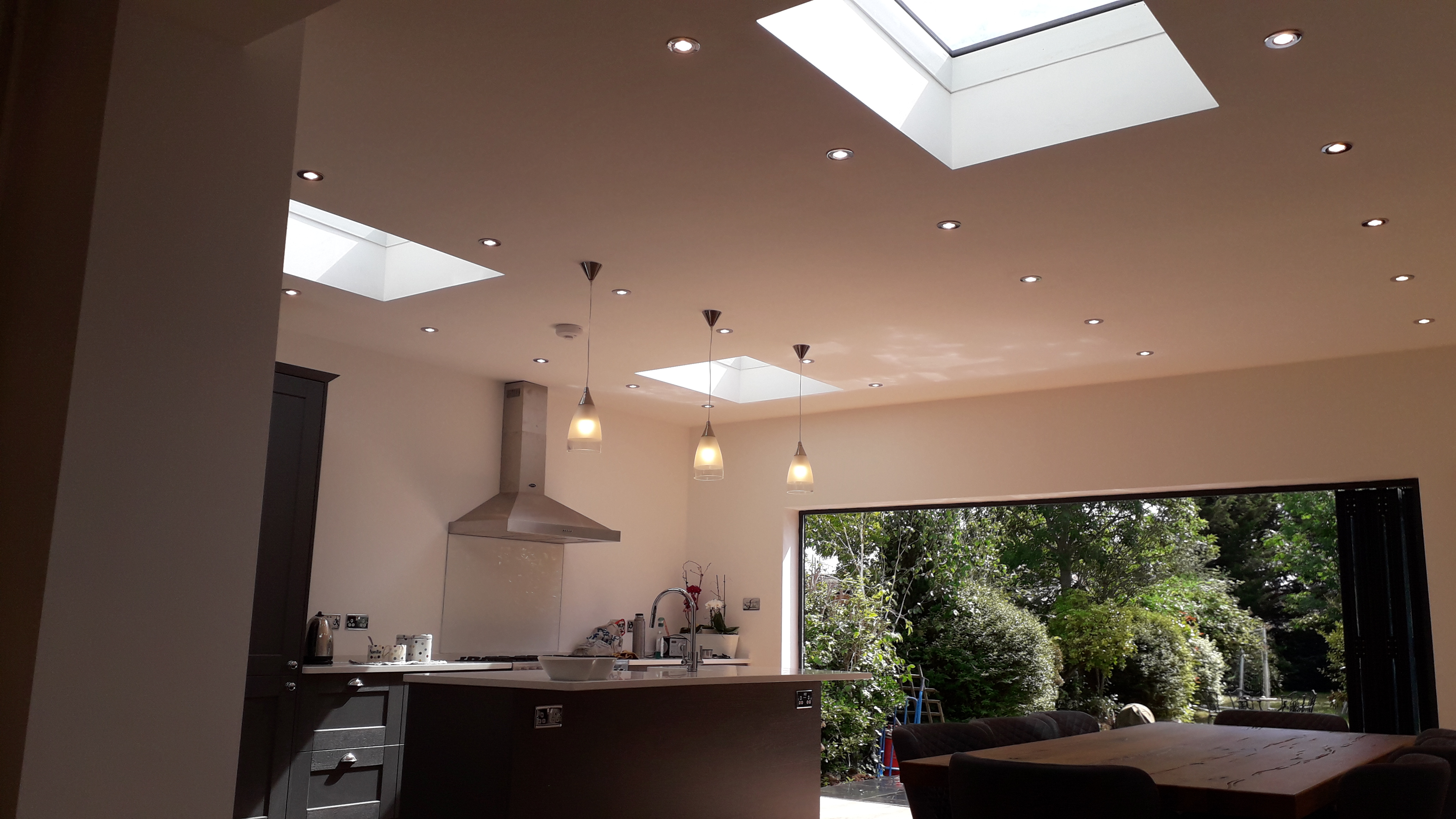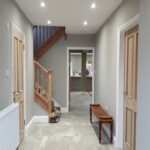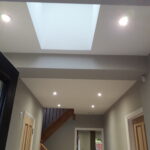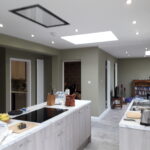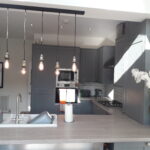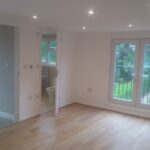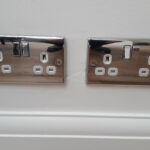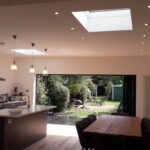 What ever project you are having built on your home you will require new lights,  sockets and other electrical items to complete your project.  When the works are taking place the builder will assist you with a electrical design or the architect can do a layout on the plans that relate to your project.
The electrical cables will be installed before the floors are laid and before the ceilings and walls are plastered so good planning is require,  so that all of the new lights and sockets are installed where you require them.  This is especially important when planning the kitchen electrics as you will require your sockets to be in the right position so that the new appliances can be plugged in ready for use.  The plug from the new appliance will be behind the new appliance and a service switch will be installed above the work top,  so that you can turn the appliance off so it can be serviced with out pulling the appliance out of its position.
When choosing your light fittings for new ceilings a popular choice now days is low voltage flush light fittings which come with a white or chrome surround,  but there are different colours to choose from and also the builder will let you know that you can have different shades of bulbs like a bright white light or you can have a softer light effect.  Should you have a island in your new kitchen pendant lights above the island give a nice effect.
While the works progress show the builder where you would like your new sockets positioned around the project,  and point out which sockets you would like installed with USB ports so you can plug in your personal items like mobile phones, laptops etc.  Like your new lights you can have white sockets and also chrome or brushed satin again the builder will show you a selection of different styles for you to choose from.  Should you require additional items like TV cables of computer cables bring this up with your builders electrician.
If your project is a extension you may require outside weather proof sockets and lights which also can be install at the time of the works.  The outside lights could be wall lights or low voltage lights install into the fascia board under the guttering. You may require motion censer lights fitted up high which will turn on should someone approach the property, and light up that area to let you know that someone is outside.
When your lights are being installed you may wish for the ability to turn your lights up or down so the electrician can fit dimmer switches to control the lights.  If you have a utility room or new cloakroom installed at the same time a fan will be installed and vented to the outside of the property,  with a timer so that when you have finished in that room the fan will run for a short time and then turn itself off.
After all of the works are completed the items installed will be tested and you will receive NIC electrical certificate to show that the works have been carried out correctly. By going back to the home page and clicking on electrical works you will see a large selection of electrical works.