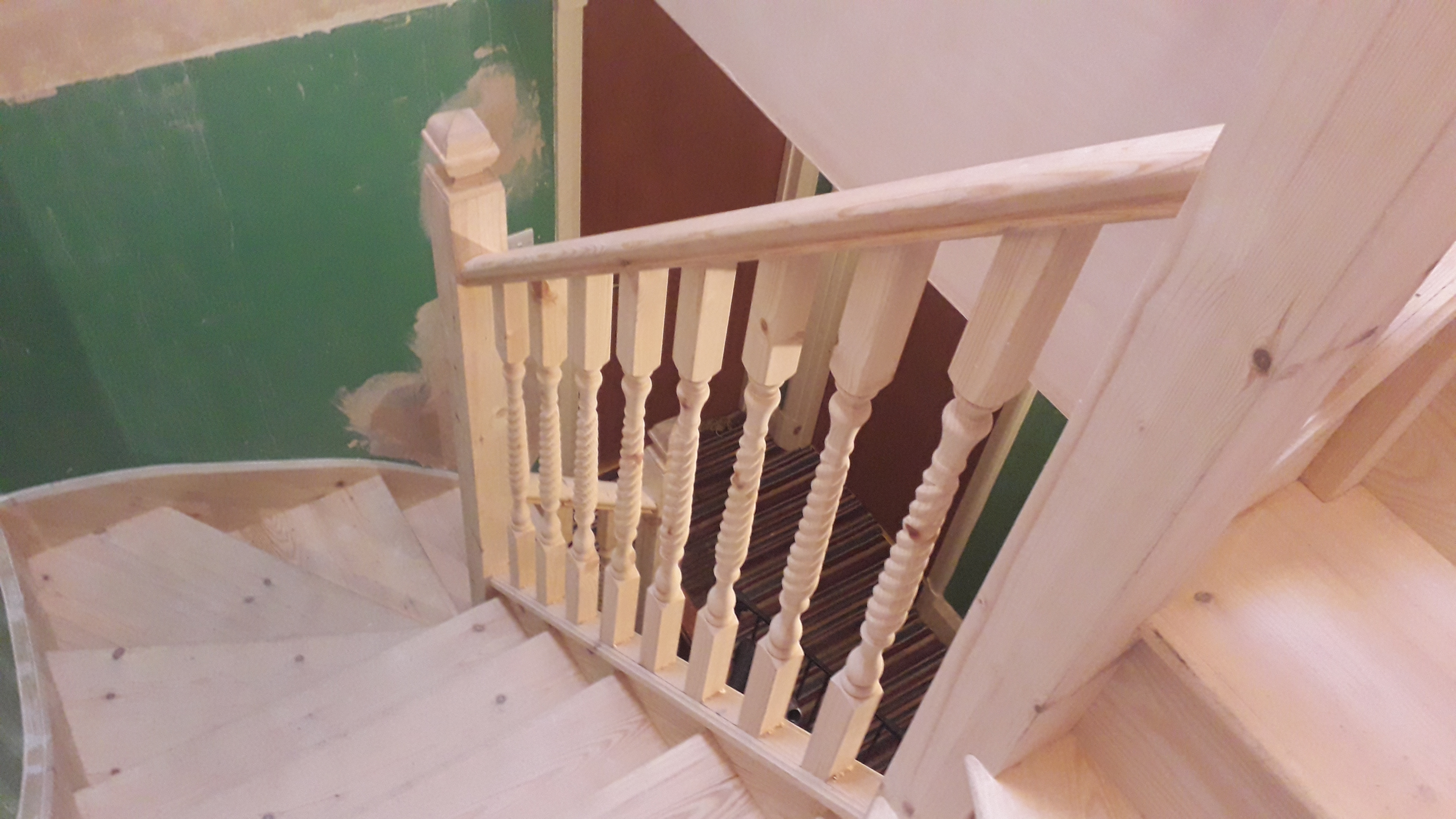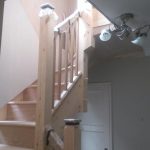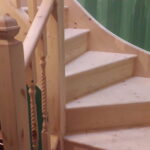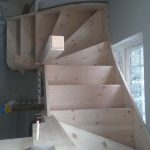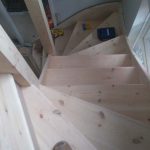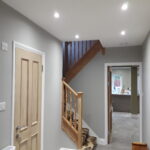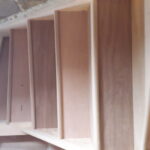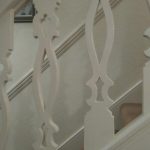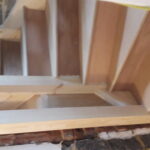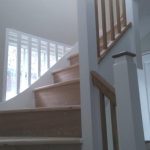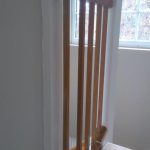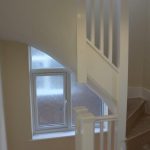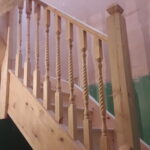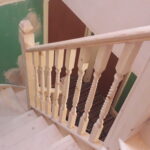 While your loft conversion is being built your loft converter will measure for the new staircase and it will be hand made and when ready delivered to site ready for the installation.  Its important that your new staircase  matches the existing house staircase from the newel posts and the handrails and spindles.  The stairs are the main feature of your loft conversion and great care is taken in the manufacture and installation of the stairs.
Most stairs are made from pine and the hand rails and spindles are made from hemlock which is a semi hardwood,  and all of these timbers can be stained or painted to match your existing stair case.  Some homes will have hardwood stairs with very decorative newel post/ hand rails and spindles,  and these items can be remade by the joiners who when measuring for your new stairs will take photos so your new items match.
The existing staircase may consist of both softwood and hardwood mixed construction and again this can be matched.  When the time comes for the installation of your new staircase the existing ceiling above the new stairs will be removed and the new stair well will be built.  The stair fitters will install the new stairs in a day so you will be able to go up into your new loft conversion and see all the work your builder has carried out to construct the loft conversion.
After the new stairs are completed your Builder will plasterboard the under side of the staircase and plaster to finish and this will protect the underside,  and the stairs will meet the fire regulations required by the Building inspector.